St Andrews rocks again!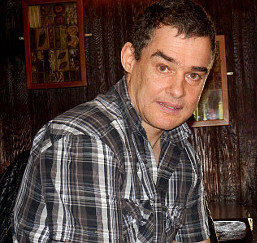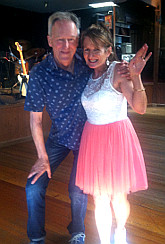 1) Mick Newman's study of Mike 2) Chris Rudd came up to see dad play (Newman) 3) Mike & Roxy by Degas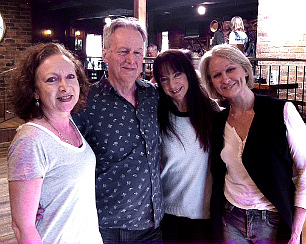 4) Sindia Utans, Mike, Melissa and Stephanie 5) Keaton's on dad's drums again and charming the ladies (Newman)
gig report
Spectrum at the St Andrews Pub Sun. 22.11.15
A couple of interesting things at St Andrews
23.11.15 - I'd tipped the chaps off beforehand that we were likely to have a crack at Brunswick St and Stash - and we did too. Brunswick St wasn't too bad either and went down to great acclaim from the audience, but I turned out to be the troublemaker in Stash, playing an insistent A to everybody else's Bb, which I s'pose didn't honestly hurt in the context of the song, but you'd rather these things didn't happen.
Some old friends turned up to enjoy the Annie's ambience, but the Eltham Festival may've distracted a few potential customers. Nevertheless, it was a very pleasant arvo and we're primed for the next biggy in Warburton's The WHO Club in a couple of weeks.