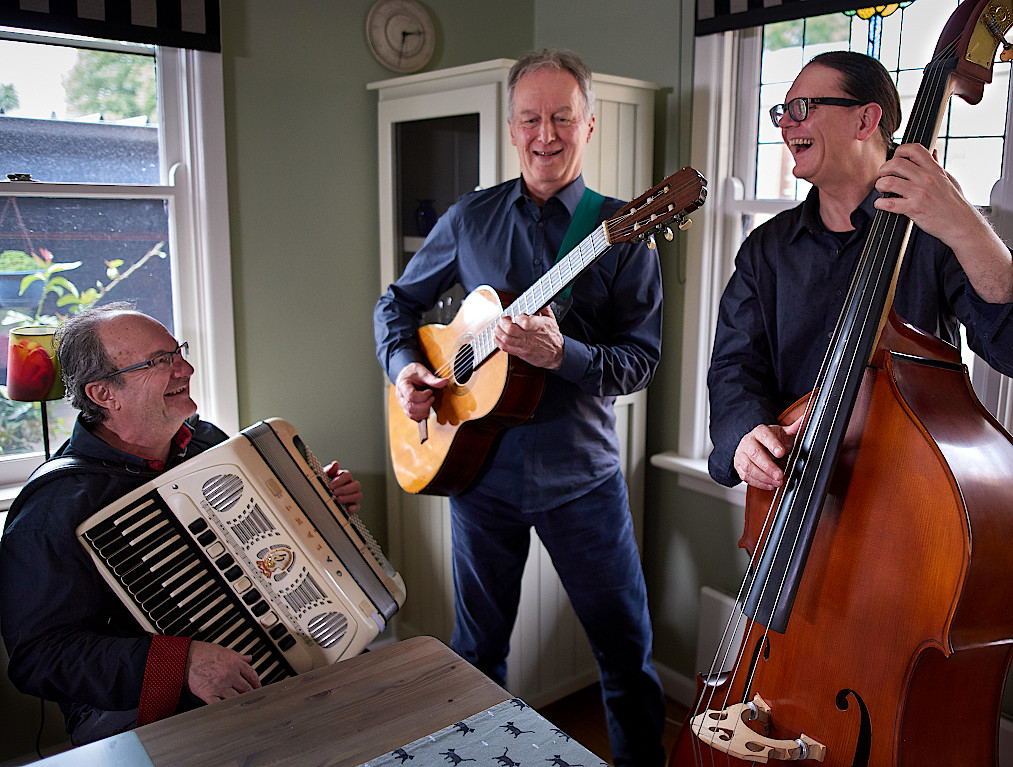 The Mike Rudd trio L-R George Butrumlis (accordion), Mike Rudd (guitar) and Jeremy Alsop (bass)
The Mike Rudd trio - Mike Rudd, George Butrumlis & Jeremy Alsop
I had a dream - and the dream was this acual trio, with piano accordion meister George Butrumlis and ace bassist Jeremy Alsop brilliantly transforming the repertoire from Rudd's Ancient & Modern hymnal into sublime reality. If the reaction to the trio at Spectrum to Ariel's re-Visionary concert is anything to go by, there's an audience out there for exactly this kind of sophisticated acoustically inclined fare. George's lyrical playing and instinctively appropriate vocal harmonising combined with Jeremy's knowing, but always tasteful double bass, flesh out the Cruddy guitar and vocal musical palette and enliven my occasionally quirky songs culled from pre-history, last century, yesterday and beyond..