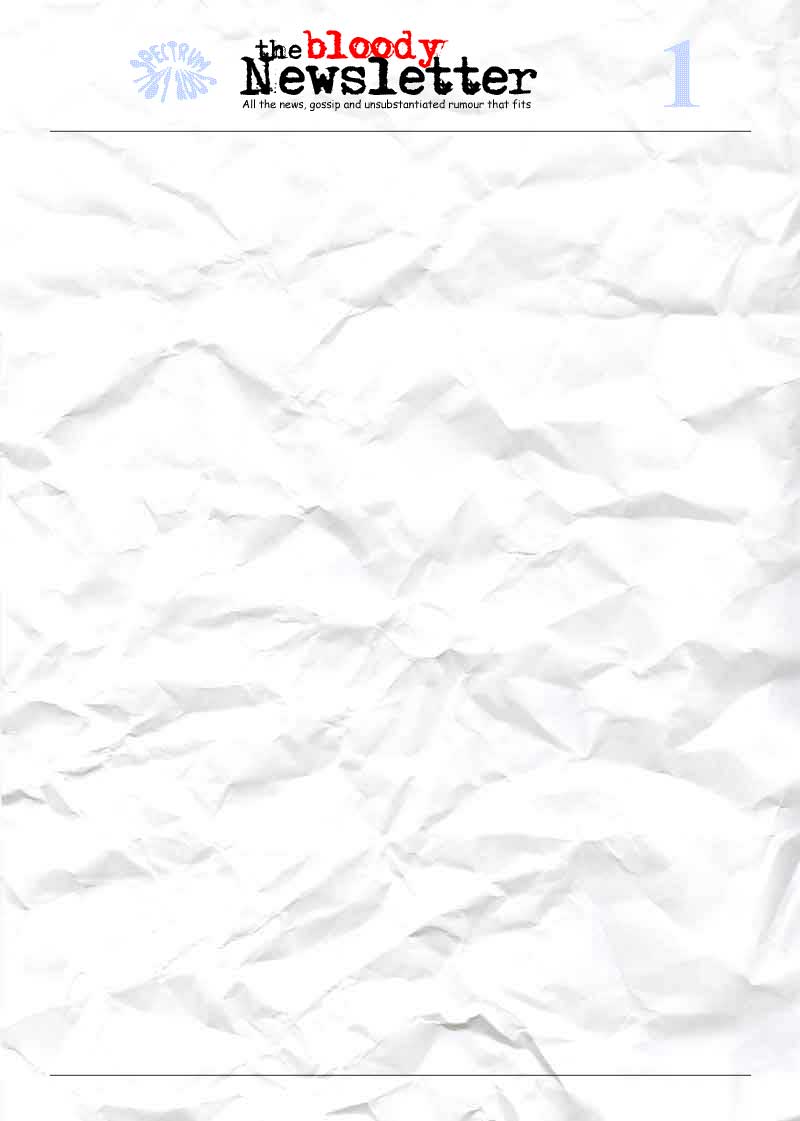 Close this window to return to Mike Rudd & Bill Putt's home page
(The above are the rules & regulations which are to be observed upon entering Bill World.. Please follow them to the letter and don't blow it).

It will be a revelation to some that Mike & Bill are not only alive and well, but also still playing in a band bearing the legendary Spectrum monicker after 34 years. If you'd like to discuss this ludicrous situation with them, please feel free to send them an
email
.
You'll find all the crucial things in easy reach. For instance, Spectrum gigs are listed under 'gigs', with a link to enable you to book Spectrum for that special occasion. All the boys' CDs are listed with descriptions, plus a directory of Australian stockists.
An unsatisfactory (so far) history of Mike & Bill's bands over the centuries is included, along with photos of past and present lineups, plus reviews of gigs and records.
The list goes on..
Hooray!
Mike Rudd 2003
Spectrum receives LWTTT plaques
LWTTT - the song lingers on..
Mike, Bill & Robbo look ecstatic to receive their very own plaques from ABC Marketing for their part in selling mega-units of the
LWTTT
DVDs, videos and CDs. Actually, the reason they look so happy is that their cheques should be arriving soon..
The Bop Girl (Pat Wilson) sings up a simpering cyclone for the Pat Wilson fighting fund
Less sensationally, Spectrum, The Indelible Murtceps and I'll Be Gone were featured in the Tim Winton novel Dirt Music, and a version of I'll Be Gone that somehow escaped being included on the I'll Be Gonz compilation, was released by the ABC 's Lucky Oceans with Alan and Stephen Pigram on a companion CD. What is it about West Australia and that song?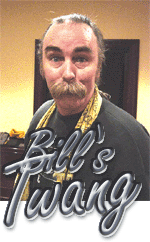 C'mon the Mighty Tigers! Do you wanna touch my Tigers' scarf?Blah, Blah, Blah, Blah, Blah, Blah, Blah, Blah, Blah, Blah..
Gig review: Winter Bop Sun. June 1 Venue: Elwood Primary School
Winter Bop Draws Oodles of Elwood Trendoids..
On Sunday evening last, a comfortable-with-themselves gathering of the beautiful people of Elwood rolled up to the Elwood Primary School Hall, (which had been decked out fetchingly like some latter-day T F Much Loungeroom by the Bop Girl herself ), and for a trifling $50.00 cover charge caught performances by the former Mr Bop, (Ross Wilson doncha know), Eris O'Brien, Pat Wilson and the Bop Girl Band, not to mention our heroes Mike and Bill. And the same beautiful people partook of some rather yummy finger foods and astonishingly good organic wines of both persuasions. Raymond J. Bartholomeuz was the night's MC, and was his usual seamlessly congenial self, fleshing out the novelty acts with aplomb and a pineapple.
It's also possible you drove to the Elwood Primary School, couldn't find the entrance and drove home again, only to catch the babysitter smoking a joint in the back yard while the kids redecorated the kitchen. If so, you missed a very pleasant night out.
PS - Pat had her day in court the following day, and I'm pleased to report that the issue in contention was resolved (largely) in her favour.

WELCOME!
Just a few years ago there was the occasional bloody Newsletter being posted out irregularly to a small group of Rudd / Putt devotees. Then came the (bloody) e-mail gig guide, with a list in excess of 800 subscribers, which is still going strong.
And now for something completely different..
'Bloody computers'.
Despite everything I am slowly getting new songs (mostly instrumental) demoed. Michael has already blown his harp and twanged his Strat' on a couple of tracks, and most of my mates (even though they don't know it yet) are going to be playing on something, at some time.. soon.
The other excitements in Bill World come in the shape of my newly acquired lap steel guitars. Guitar #1 is a 1938 Sutton Centurion, made in the USA, which I've tuned to open G. This was given to me by our wonderfully over-generous manager as a Xmas present! Just the month before I had tried it out for a week, but had to return it because I couldn't afford it. So, when I opened the present and 'there it was' I was rocked to the core. It took quite a while to get over that one. (Michael got a really shit hot didgeridoo).
read more
Hello and welcome..
Things have been a jumpin' of late. I've recently moved to leafy Glen Iris and have set up a very nice little studio, with a big ole computer and a Cakewalk Guitar Tracks Pro 2 software program, which is specifically designed for guitar players and guys who don't need midi (yet!). As this has been my first foray into digital world, it's been quite a learning curve, with assorted panic and freak-out cyber situations. I usually get saved by Michael, or Ross Ryan, or Brenden Mason, or Mal Logan (thanx guys), or somehow stumble across the solution myself. I think the phrase most uttered since I started learning digital speak is,

Spectrum's Song Named In '70s Sex Scandal Rewind (sort of)
Yep, that's right! According to the Sunday Age (24.5.03), Someday I'll Have Money is now a BOOK! And a very saucy read too, apparently. I'm gonna have to buy it now and check if the title has any more than the obvious significance. Pixie was a bit of a looker in those days - Andrew looks happy anyway..
Features
Issue #1